Auto Show Geneva Motor Show 2014 opening screen, Apple will launch the application "in the Car iOS 'and Google will also introduce Android app on Mercedes Benz.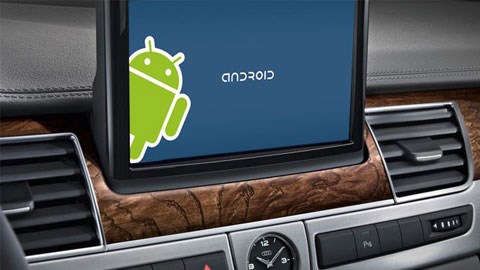 "Projected Mode Google" Google is no less powerful in navigation features.
The race to integrate ecosystem car between 2 giants Apple and Google seems to have started the " burning hot " right from the beginning in 2014 , and promises to be very fierce .
" iOS in the Car " .
Not to be lost to rival Apple ever performed " iOS in the Car " month 6/2013 at WWDC 2013 , Google has introduced Open Automotive Alliance ( OAA ) at CES 2014 which took place in January this year . Google OAA backed by the big guns in cars like Audi , GM , Honda , Hyundai … along with the chip manufacturer NVIDIA .
Information that Mercedes Benz has just revealed that Android apps on the project car in " Google Projected Mode " also catsuit rivals at all.
However, " iOS in the Car " of Aplle has the advantage of being first introduced , along with an impressive list as Honda , Mercedes Benz , Nissan , Ferrari , Chevy , Infiniti , Kia , Hyundai , Volvo , Jaguar and Acura . Does Google alliance – Audi with " Google Projected Mode " have been overtaken Apple to " iOS in the Car " ?